wow we moved 1.5 years ago and I'm just now writing a post about our news classrooms. we finally have natural light and lots of it and more space. I have divided our space in the most functional way possible.
First up is our art/lunch/nap/science/dramat
ic play room. I now have lots of storage to change out our activities.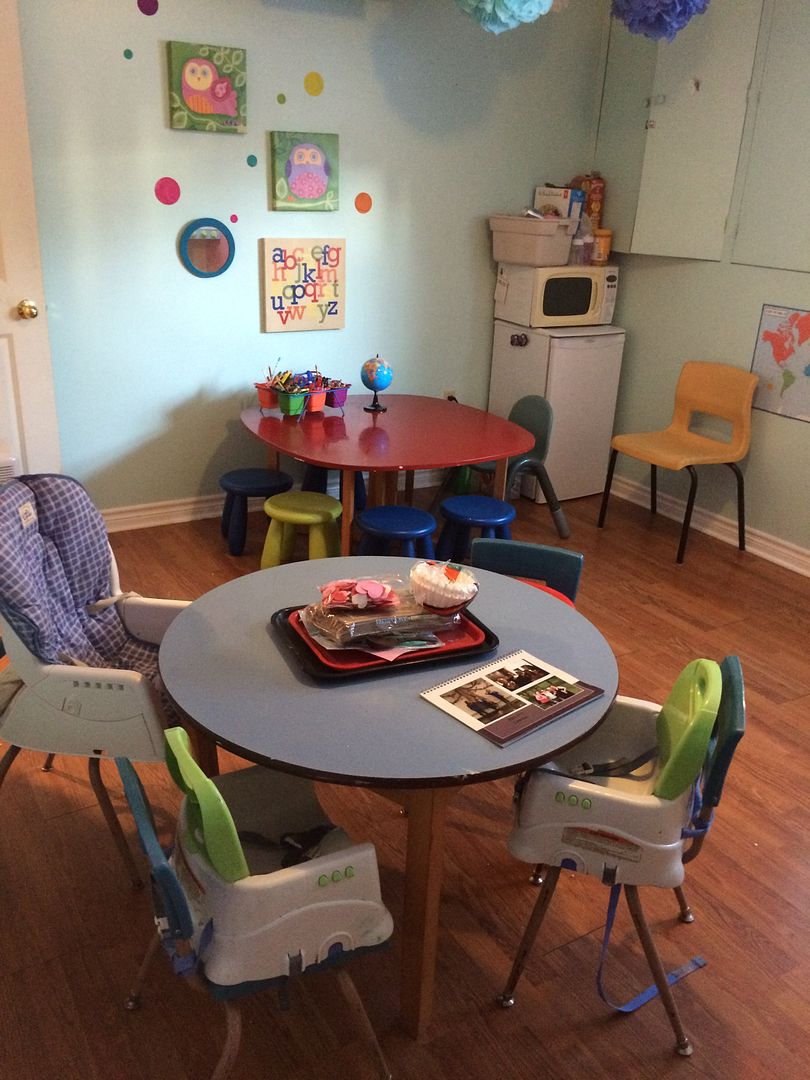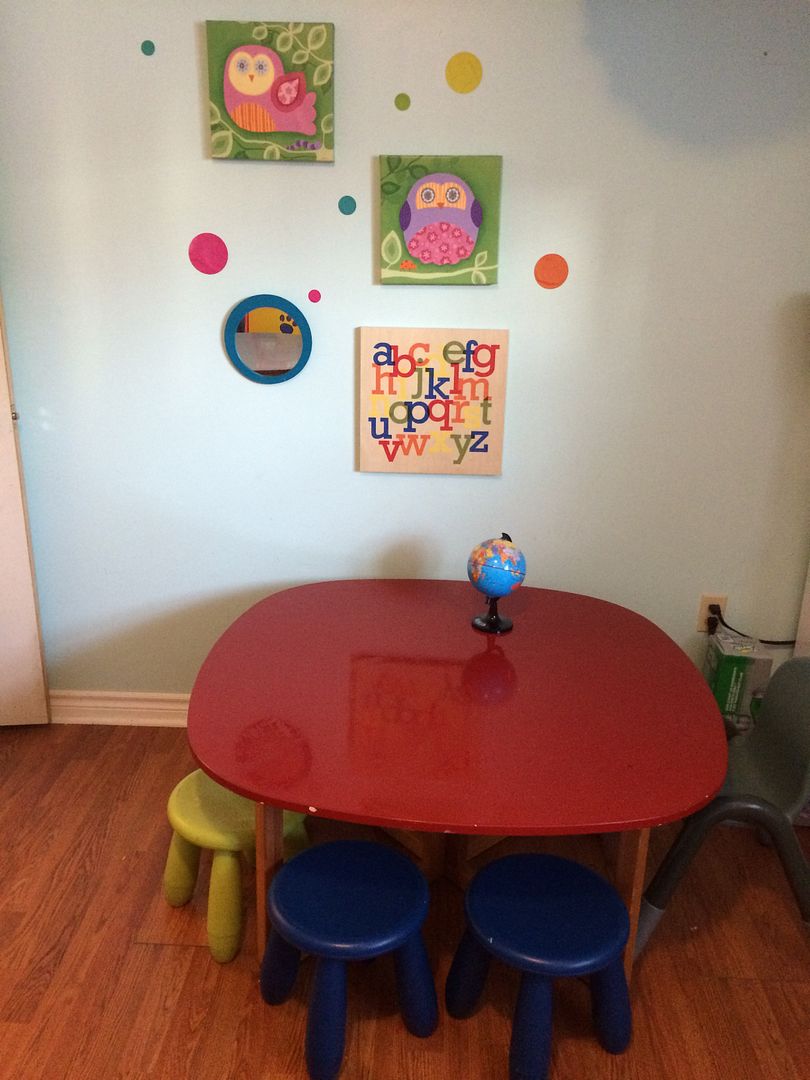 our classroom has changed a lot since moving here but this is what it looks like currently. I have gone through a lot of different styles of tables and chairs and i think we finally got what works best for us and our wide range of ages.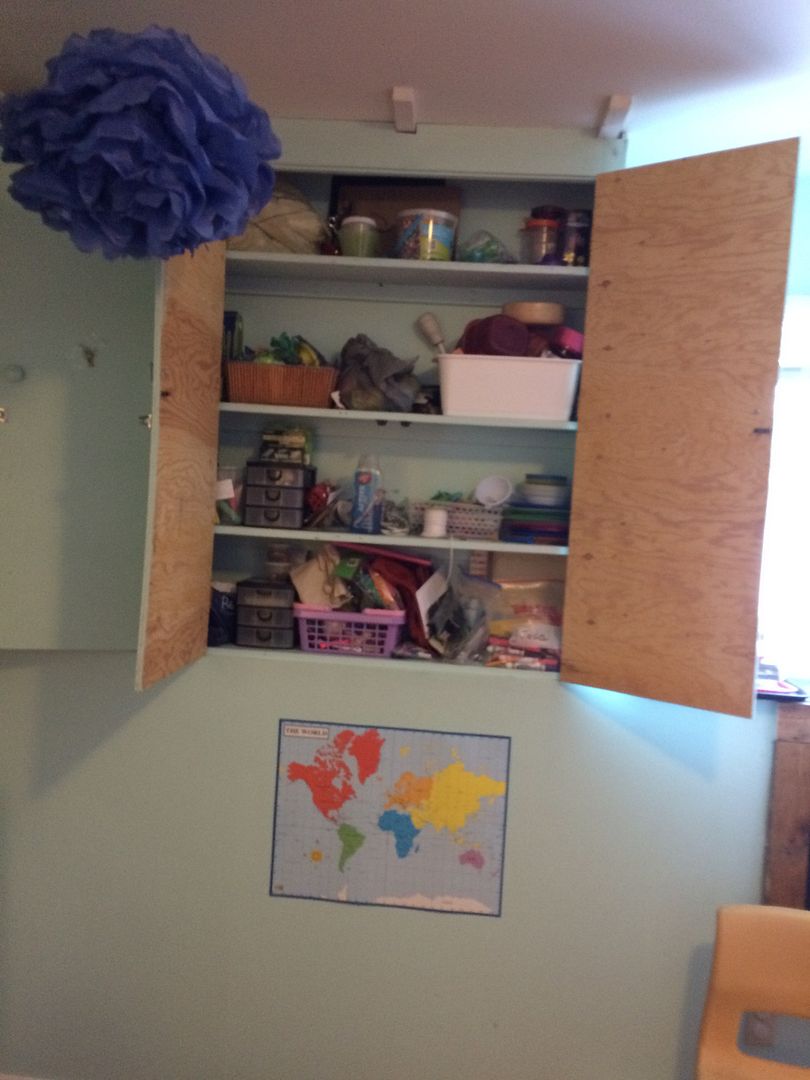 Storage is so much more accessible now and way more organized than its ever been.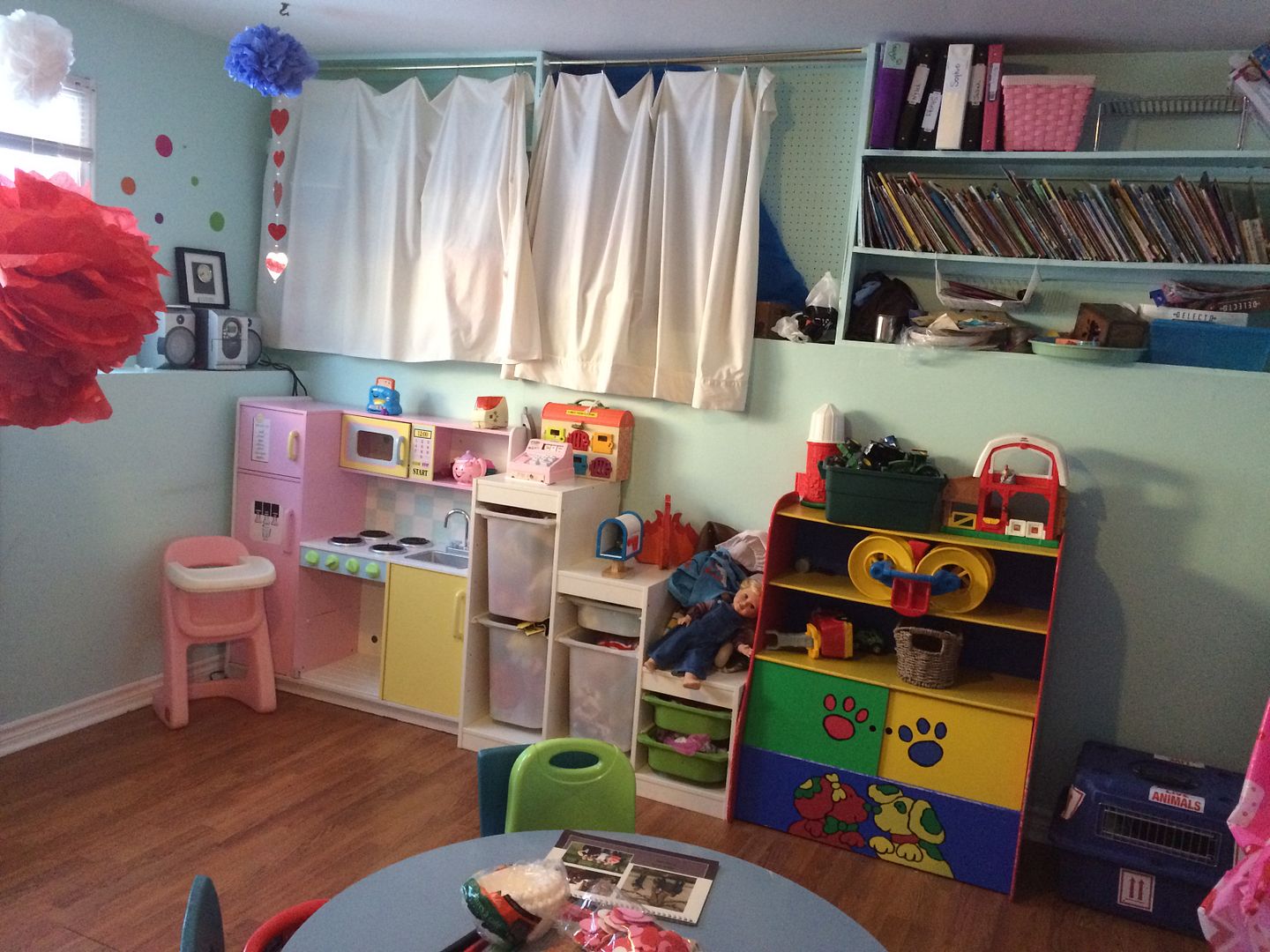 This side of the room is obviously the dramatic play area. Its always changing and always a mess. Looking for more solutions as to how to get toddlers to put things back where they belong. Behind the curtains is where I store our sensory bins and tray work that rotated daily. What you don't see in these pics is a narrow part of our room (picture a L shaped room) that's where our beds ad cribs are stored.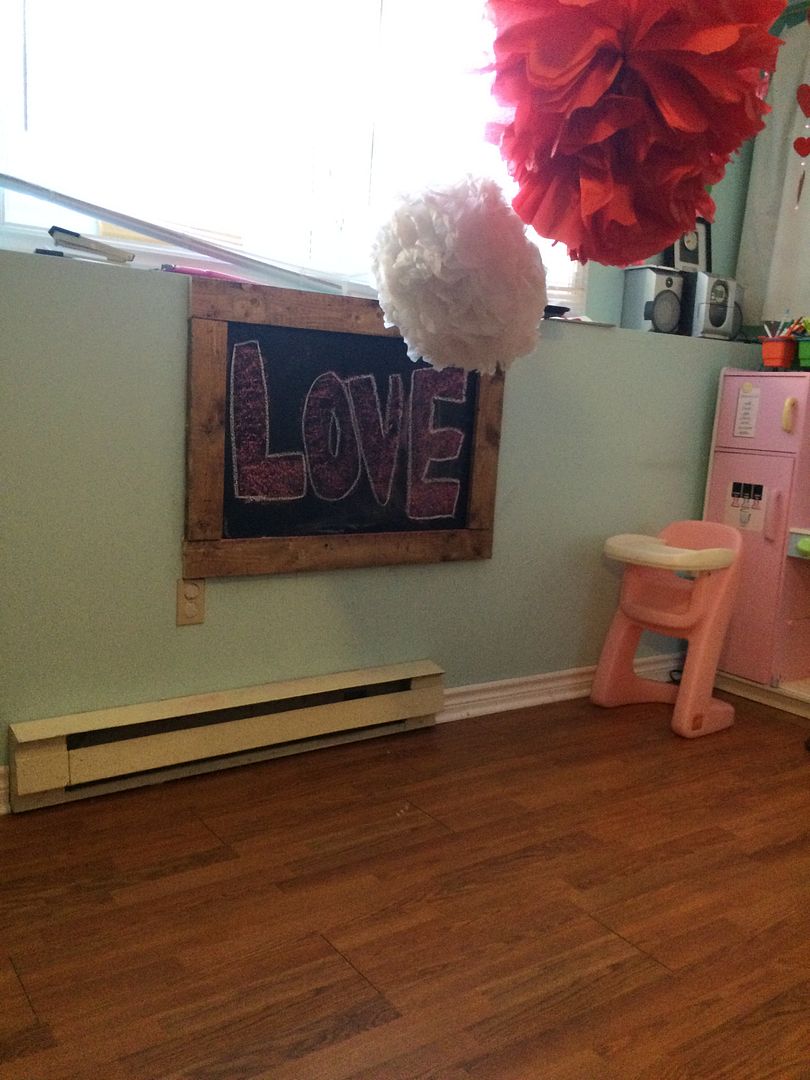 This is probably my favourite feature of this room. I used chalkboard paint on the wall then cut our a frame and nailed it to the wall and stained it.
I fought these cuties off guard haha.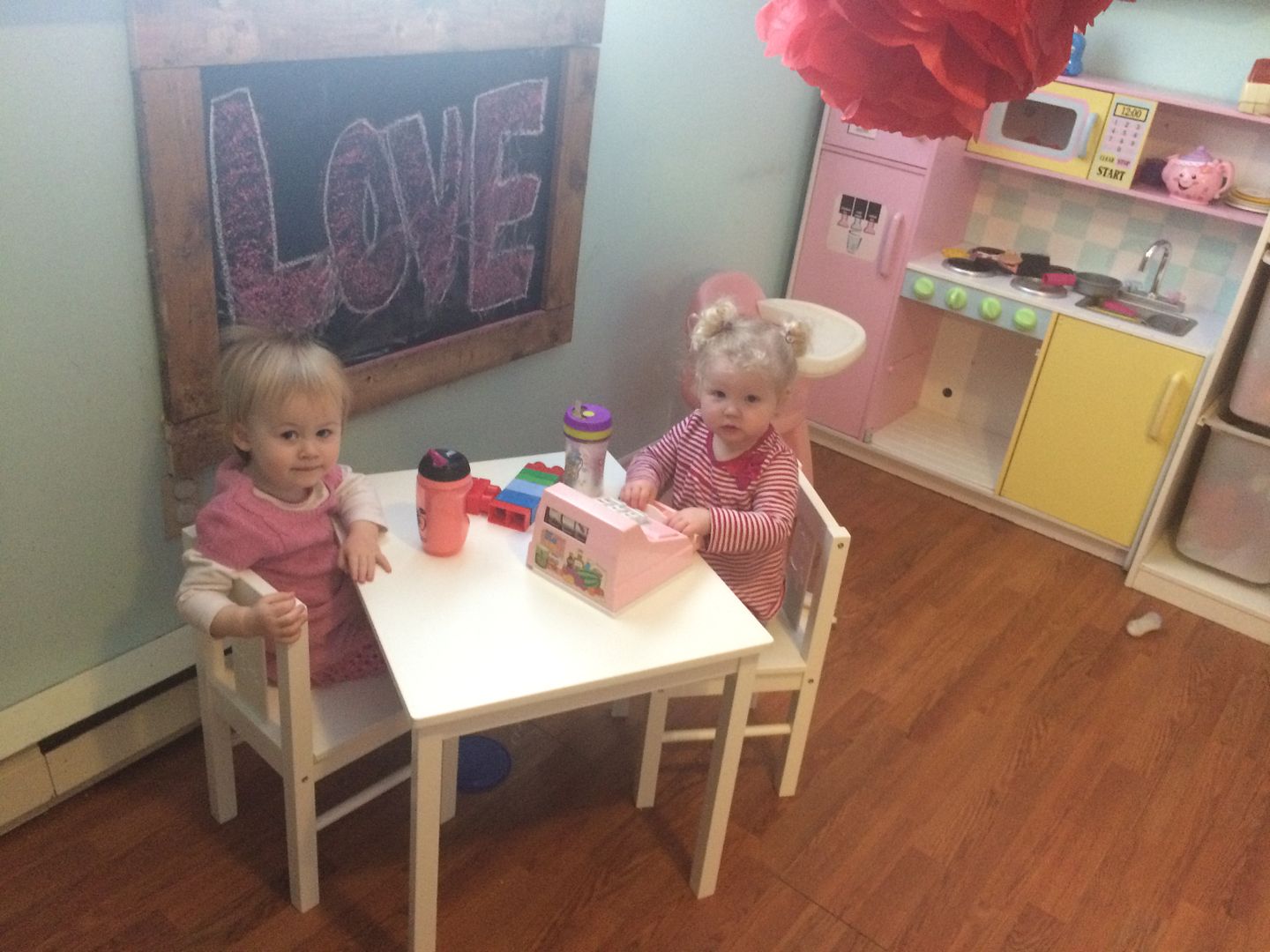 On monday I will post pics of our other classroom stay tuned