My little guy is almost 4 I can't believe it! He started preschool this month part time and he has no interest in his letters and numbers. As a mother of a beautiful sweet girl who happens to have dyslexia I knew early intervention is key. The little guy like his sister will only participate in writing trays if I make them look fun or add cute little details such as these foam hearts with the letters on them. I made sure to use pink for all uppercase and white for all lower case.
you can find my post about the sensory stick
HERE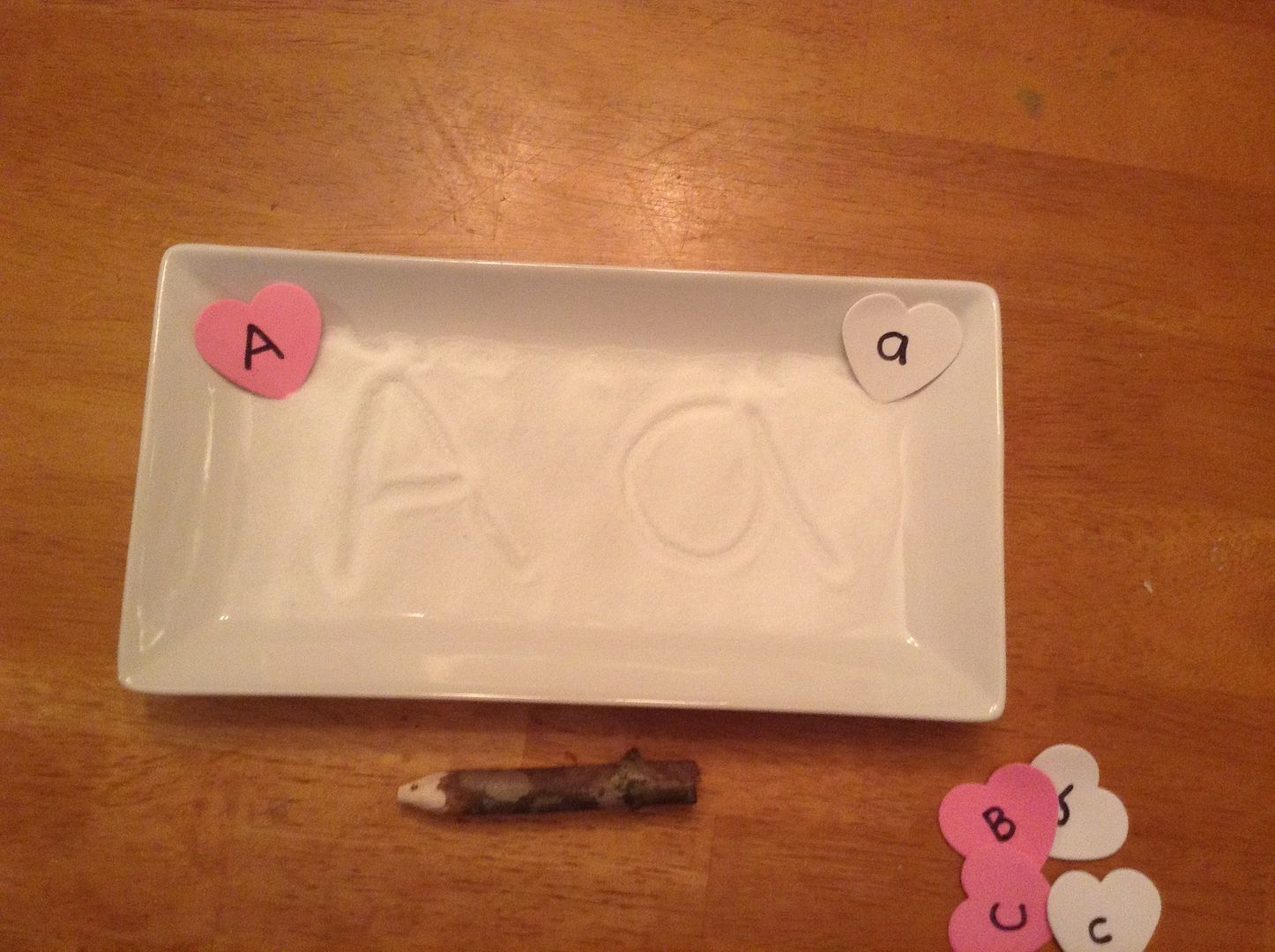 Little guy showed some interest so it's a work in progress but we will get there. He still has a full year before he starts school.
Thanks for reading 😄