Anyone else have a kid obsessed with eating eggs? Not just any eggs, has to be hard boiled eggs with nothing on them.
"You crack them open like this!"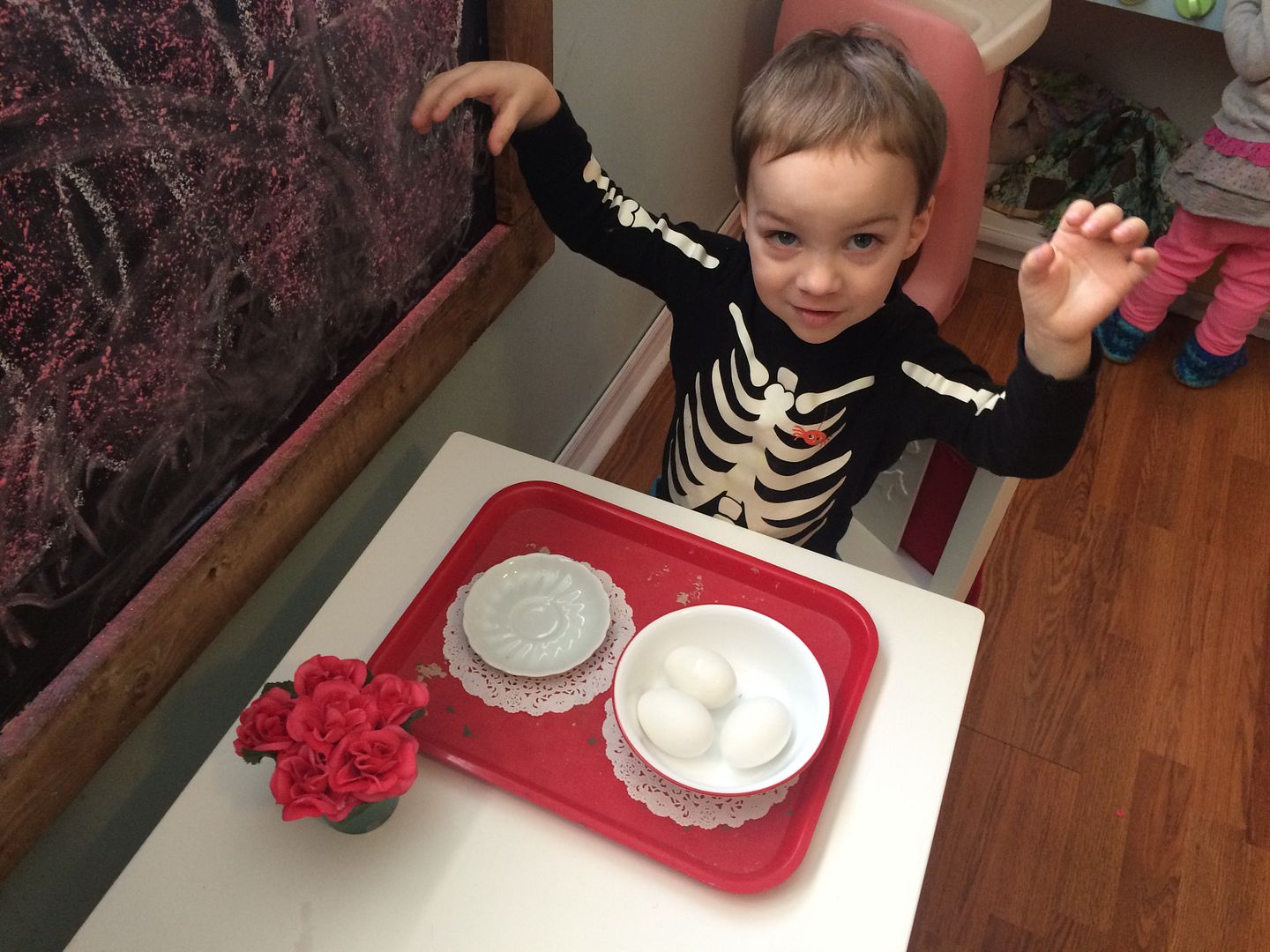 Lately it seems little G doesn't want to do basic tasks for himself so I put together this tray to encourage more self control and patience. Peeling eggs is a skill I know he can do but has never tried because "mommy you do it". Funny how putting things on a tray can change their attitude to "mommy I do it"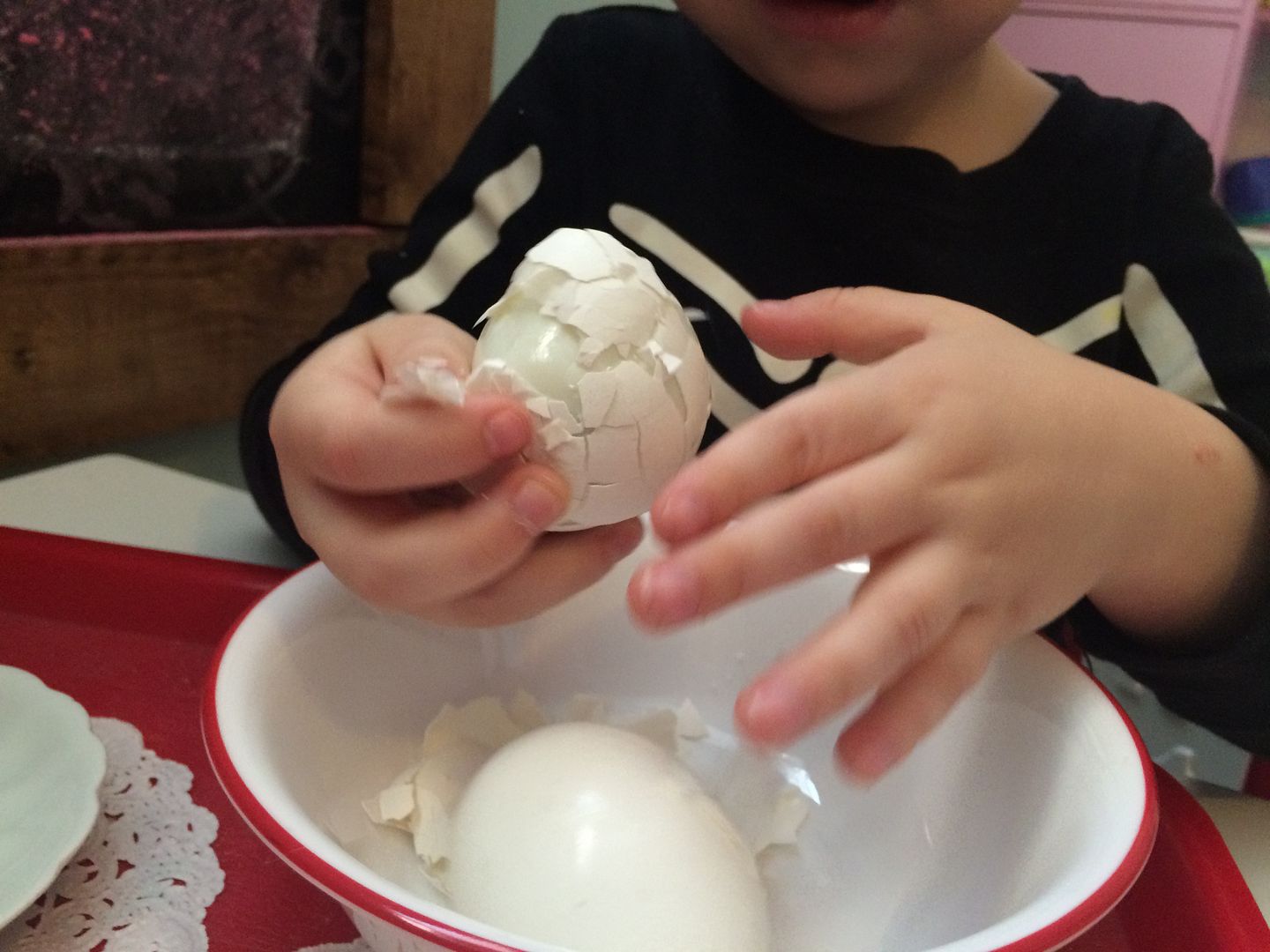 Gage is speech delayed as he was legally def for over a year so he's playing catch up. Putting together trays has really opened him up to using more vocabulary he wouldn't normally use such as crack and peel.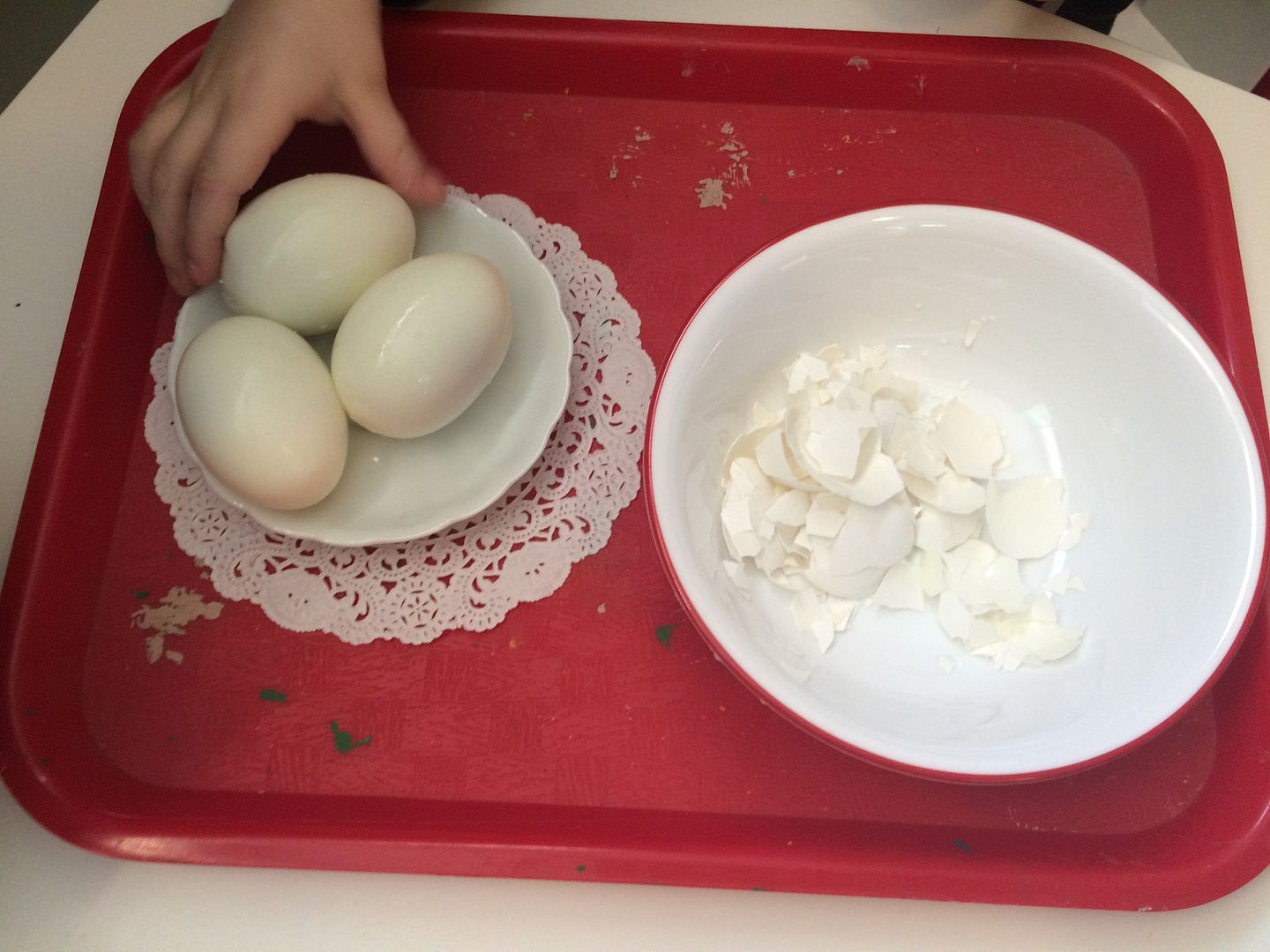 We had to have egg sandwiches after he finished his tray. Thanks for looking and I appreciate your comments